It's difficult to label someone as a psychopath definitively; however, certain behaviours may indicate someone. A psychopath, according to Psychology Today, has a difficult time understanding why people have feelings, and this lack of empathy can be spotted in several of the least obvious ways, including the types of drinks someone orders.
The following scientifically based quirks could warn that someone exhibits psychopathic behaviours, and interestingly, men are more likely to be psychopaths. Now that you know this, here are three things to watch out for if you suspect someone is a little off.
1. They're immune to yawning stimuli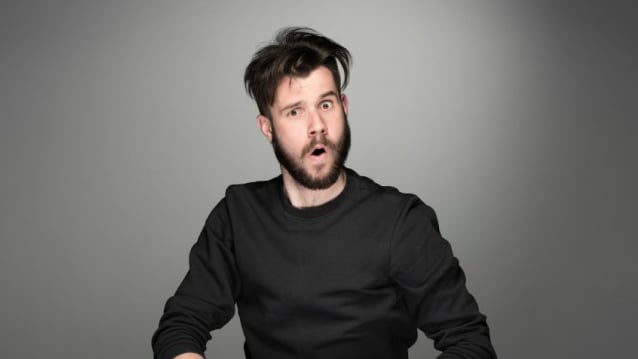 In a study published by Personality and Individual Differences, researchers gave 135 undergraduates the task of completing a questionnaire meant to assess their levels of psychopathic traits. Afterward, the participants were given three videos to watch in random order — one had a neutral face, one was of a person laughing, and the third was of a person yawning. While the participants watched the videos, the researchers carefully monitored their faces, looking for minute facial muscle activity.
The results of the survey showed something fascinating: The participants who scored higher on the psychopathy-related trait of coldheartedness (which Refinery29 describes as an" emotional detachment combined with an overall disagreeable disposition") were less likely to be affected by the contagious yawning stimuli that most of us fall prey to when we see another person yawn.
Psychology Today notes that individuals who rate highly on psychopathic traits tend to be insincere, selfish, overconfident, and uncaring. The response (or lack of reaction) to connect when watching a person yawn, by responding, seems to fall within the psychopathic personality trait of lacking empathy, which is just one piece of the entire picture.
If you're interested in testing out someone's coldheartedness or have a sneaking suspicion about their personality, you might want to try yawning in front of them — or you can take a look on their Instagram and count the number of selfies they've posted, which brings us to the next fact about psychopaths.
2. They tend to take a lot of selfies