Attention, fashionistas: There is a great way for you to express your creativity through your shoes. There are sites and favourite athletic brands that allow you to design your personalized pair of kicks. The best part? You can show off your artistic creation to the world in a practical way.
Here are five of the best sites where you can design your custom sneakers. You. Choose from unique colours, patterns and materials and add personalized text to create a shoe you can call your own.
5 Sites That Let You Design Your Own Sneakers
1. NIKEiD

Nike, the world's leading company in athletic footwear, has its custom shoes program called NIKEiD, where you can customize your sneakers by colour and choose your sport. You can customize anything from basketball shoes to track spikes, performance options, and colours to get the perfect kick-ass sneakers. Men have more than 100 styles to get creative with.
2. YourReebok

Unlock your creativity with Reebok's YourReebok, which has about 30 options for sneaker design. While the program has a smaller range of customizable shapes to choose from, Nike doesn't mean your creative design skills are limited. Quite the opposite because practically every part of the shoe is up for interpretation — from the sole to the laces and the logo. Custom orders usually take three to five weeks to create and deliver.
3. MYSWEAR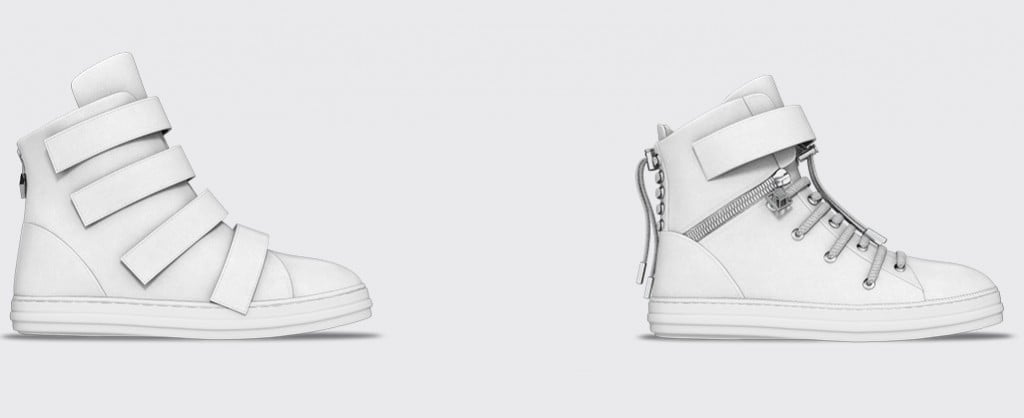 Though MYSWEAR is a bit pricier, it's a unique customization program of the bunch regarding aesthetics. You can create and design the ultimate shoe, and the service is loved by fashion insiders such as Nick Wooster, a men's streetwear style icon. The way it works is that state-of-the-art 3D modelling technology allows you to see and choose everything from the shape of the sneaker to the laces. The site touts that expert Portuguese artisans craft your creations by hand. Your choices for customization range from the lining to the shoelace, the soles to the eyelets, copper toecaps or uppers crafted from silver alligator skin. This site is definitely for the highly creative type who loves to let his footwear do the talking for him.