It's that time of year when commercials and ads bombard us with the hottest trends in materialism. And, don't get me wrong here – I love the holidays (and gift-giving!).
My family celebrates Christmas, and in Canada, December is a lovely time of the year. Besides the cold temperatures, there's only one thing I dislike about the holidays: the ridiculous and unnecessary overspending.
Now, as with all of our pre-departure articles, I say this: if you want to save up for travel, you need a cumulative saving mentality. No one is going to hand you money because you want to see the world. It's up to you to make it happen! There are plenty of ways to minimize your spending, and the holidays are a perfect time to start.
So, if you're keen to keep those travel funds healthy, here are some reasonable ways to curb your costs this holiday season. Happy saving!.
Ways to Avoid Overspending on the Holidays
1. Ditch physical gifts where possible and practice being present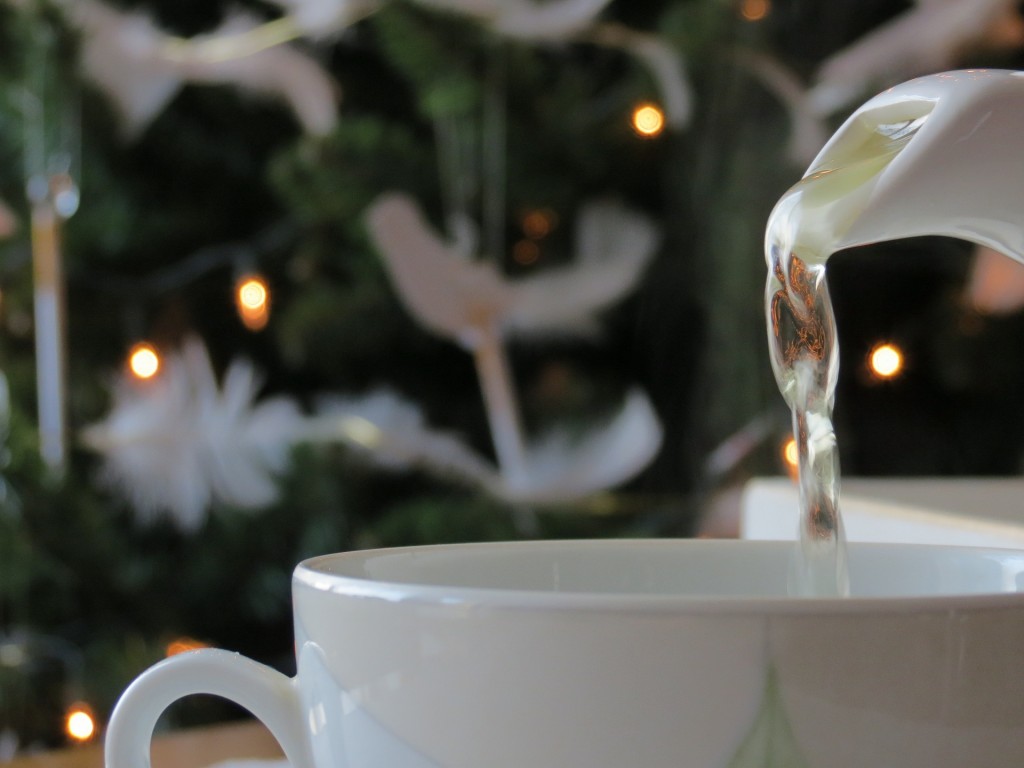 Gift-giving has become cemented in modern culture. And not just for family – we need gifts for EVERYONE and their dog (seriously, even their dog). How does one reverse that?
Request hangouts over gift swaps
I don't think it's overly idealistic to expect friends and family to be okay with one saying, "I'm feeling the penny-pinch this year; I'd love to catch up and just hang out instead of the gift conundrum!". For us, this has worked out well and more often than not, others want to save money this time of year.
Here are some get-together ideas that involve spending time together over gift-swapping:
Movie or TV show marathon night 

Coffee or dessert date

A wine night in (much cheaper than going out!)

Board or card game marathon (Cards Against Humanity, anyone?)

Host a baked goods/food swap (Pinterest is an awesome resource for ideas. A friend of mine who co-runs That Clean Life, a clean-eating blog, also just hosted a crock pot party. What an excellent idea since you also walk away with meals!)
AP Team tip:  you can also DIY gift it. A special photo of you and your loved one in a frame, homemade treats, handmade goods, an IOU booklet of favours – there are many other "gifts" one can offer besides pricey presents!
2. When you "HAVE" to do gifts, opt for Secret Santa or charity donations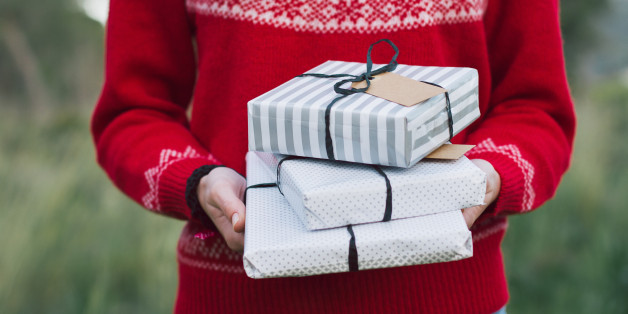 Secret Santa can massively cut your gift spending in groups of family and friends. This involves everyone drawing a name and then purchasing a gift only for that ONE person in an entire social circle. My family has been doing this for years, and it's reduced my total holiday spending by more than HALF. Not to mention, everyone's much happier with the reduced pains of shopping! 
Another Secret Santa alternative is to make a group donation to a charity of your choice. Who's going to say, "No, I want MY GIFTS instead!!!"?! A group donation puts your money in the right place (plus, do you need more stuff?). It also equates to significantly less spending than buying individual gifts for each person – yippee!
AP Team tip: if your Secret Santa session is happening after official Christmas Day, hold out to buy your gift(s) on Boxing Day to snag huge discounts!
3. Slash your gift-buying budget and stick to it 
If you're serious about saving money to hit the roads sooner, then get serious about budgeting. Cut your holiday spending as low as you're comfortable with, and DO NOT exceed it. I mean it!
Here are some tips to avoid overspending this holiday season:
Have a concrete number in mind. What is the maximum you want to pull from your travel funds without missing any important "must-buy for" people? Please write it down and keep track of your receipts and spending. Take photos of receipts on your phone to maintain a tally.
Do not enter shopping malls without a list. Always know ahead of time which stores you need to go to and refer to a buying list as you go through. Planning = less wandering. Less wandering = less stupid spending!

Do not shop when you are tired, stressed, or hungry.

EVER

!

Avoid busy shopping times (see next point on one way to eliminate this problem!)
4. Shop online for savings 
Who likes crowds, anyway? I wouldn't say I like shopping in general, and thankfully doing it online is nearly always cheaper. Amazon has insanely prompt shipping times, plus the added benefit of seeing product reviews before buying. If you don't use Amazon, check the store website where you're shopping – it's often still cheaper, even with shipping.
Some additional shopping tips:
Shop as far advance as possible to avoid having to pay for faster shipping at the last minute
Be mindful of sales and plan your virtual shopping around them
Prepare a list before browsing to avoid being sucked into the infinite "related items" clicking vortex online
Set a timer while shopping, so you're less prone to distractions and get your shopping done quickly
5. Have posh potlucks over fancy meals out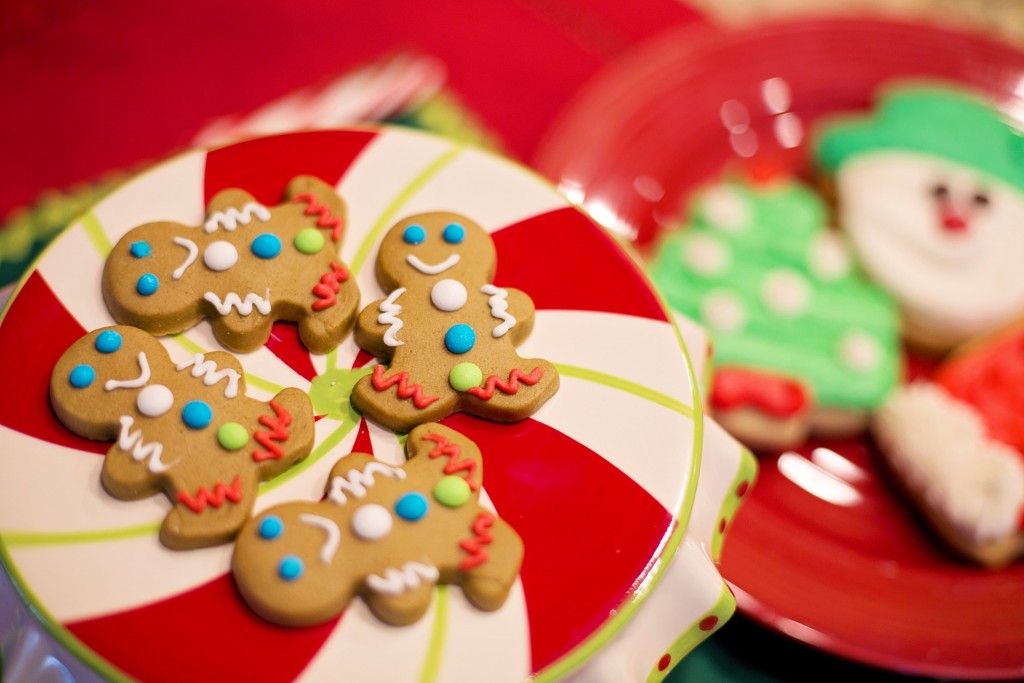 Reuniting with family and friends this time of year often means a lot more dining out than usual. This can come with a hefty price tag, especially if going out for drinks. 
Where possible, suggest a potluck meet-up instead. More often than not, others want to save money too! Even if you splash out on nicer ingredients at the grocery store, it's still going to be cheaper than a fancy outing. Here are some other ideas:
Drinking? Host a DIY beer or wine sampler party. Everyone brings different varieties of beer or wine and serves it dark to light for sampling. Pair with items that people can bring, such as cheeses and dips. Drinking in saves hugely since it provides set control over how much you'll spend, unlike a bar where bills can get out of hand!
Eating with friends? Have an appetizer-style party over full-course dinners. This is cheaper for everyone and is less stressful for guests estimating how much food to bring.

Have board game parties – these are thoroughly entertaining and evidently much cheaper than a night on the town!
6. Stop mailing holiday cards
Perhaps the most controversial suggestion here, but there are many thoughtful, less wasteful alternatives to sending paper cards to everyone you know. Here are a few free, eco-friendly options:
Send an e-card instead (American Greetings or Blue Mountain offer free e-cards &/or free trials to get free cards)
Send a thoughtful, detailed e-mail to friends with recent photos and updates (this is great if you're travelling)
Book a Skype date with loved ones who are far away (I think this is much more special than a card!)
7. Reuse gift wrapping accessories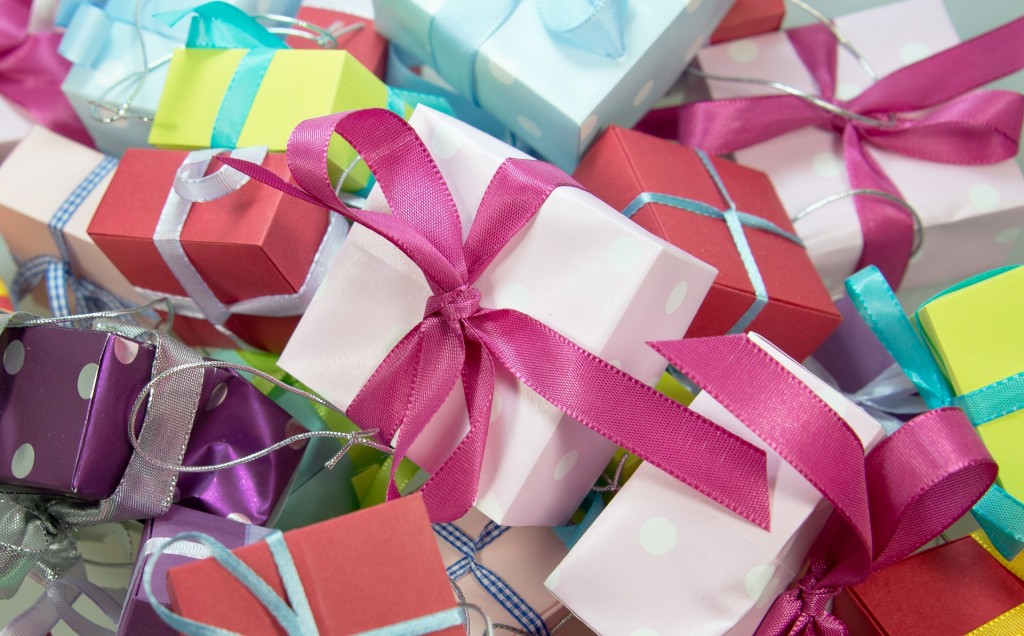 It may seem insignificant, but wrapping accessories add up, not to mention are the incredibly short-lived paper waste. I want to cry when I see people throwing out perfect wrapping paper, bows, and bags. People, PLEASE reuse and recycle! Here's how:
When opening gifts, take care not to shred the paper to an unusable pulp
When re-using gift paper, only cut off tears or wrinkles. You can still reuse the sheet even you cut it down significantly; it can be used for a smaller gift next time 
Reuse bows – if they lose their stickiness, attach with tape to the bottom of it and place on the next gift

Cut the unwritten fronts of holiday cards off (tiny ones) and re-purpose them into gift tags
 

8. Stop using the holidays as an excuse for spending **
A new dress for New Years' (even though you've got 20)? Another meal out? An extra gift for those adorable nieces because "I just HAVE to"? Ah, what the heck, it's the holidays!
Stop right there.
A HUGE part of saving for the holidays is catching yourself making excuses to spend uncontrollably. If you critically ask yourself whether each purchase is essential, the answer is a big fat NOPE more often than not.
Here are some questions you can ask yourself to help nip poor excuses in the bud:
What will happen if I DON'T buy that person this other gift (nothing!) 
What will happen if I DON'T buy a new outfit for New Years' (you'll wear one you already have – GASP!)
What will happen if I DON'T go out for an expensive dinner (you'll make do with something else!)
Humans are incredibly adaptable. I assure you, whatever you think you have to buy, you very likely don't. If you have a roof over your head and dreams in your brain, then you can certainly survive just fine holding off on those not-so-necessary purchases.